Measuring Principle:
Electrical Principles
Measurement Object:
Open/Closed Pipeline
Power:
AC220V/24V/Battery
Communication:
RS485/Modbus/Bacnet/4-20mA
Medium Temp.:
0ºC-150ºC
Working Temp.:
-20ºC-55ºC
Origin:
Hangzhou, Zhejiang, China


RUNPAQ electromagnetic flow meter is widely used in chemical engineering, food industry, papermaking, metallurgy, environment protection industry, water industry, iron industry, oil industry, pharmacy industry, AC industry and other civil industries, to measure the volume flow rate of all kinds of acid & alkali & salt solutions, paper pulp, coal-water slurry, corn steep liquor, fiber pulp, grain pulp, lime milk, sewage, tap water, cooling water, hydrogen peroxide, beer, wort, etc.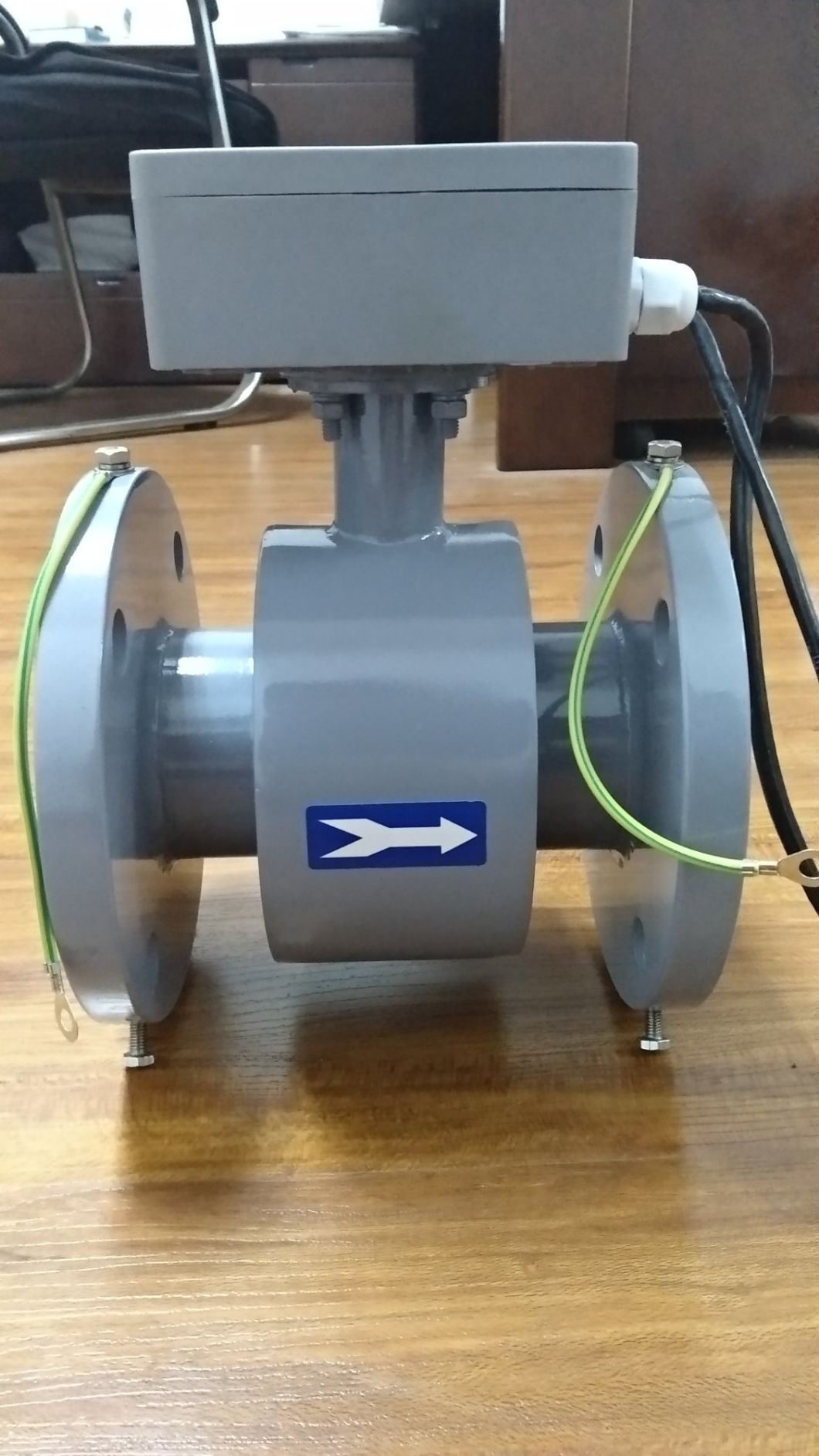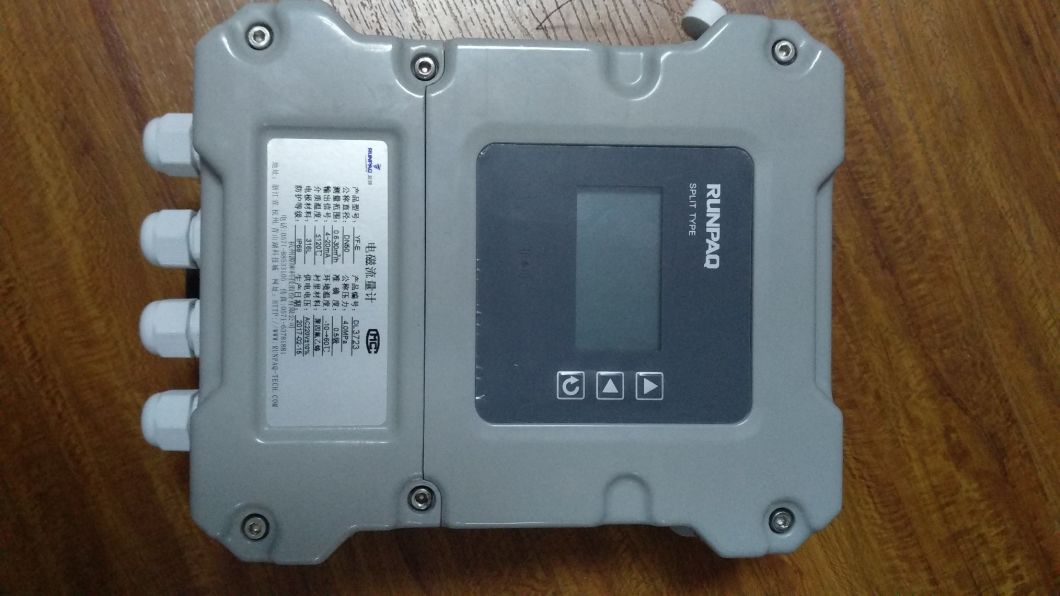 Remote type
:Â sensor and converter are separately installed on different places;Â 
It is highly recommended if installed under following conditions:
Ambient temperature or flowmeter surface is radiated to a temperature over 60ºC;
Where pipe is in a violent vibration;Â 
Where may has a strong corrosion on converter;
Where has corrosive gases and is high in humidity;
Flowmeter is installed high in the sky or deep underground (unconvenient for observation);Â 
Characteristic
1. No Pressure Loss & Trouble-Free & Maintenance-Free
a. Straight pipeline & No moving parts;
b. Industrial level of design ensures powerful anti-interference performance and its stability.
2. Small Flow Metering Technology
a. Optimal designed sensor magnetic field ensures the best magnetic field distribution.
    A small field current could produce a strong inductive signal, thus a small starting flow could be measured. 
b. Flow rate measuring range: 0.01~15m/s; flow rate resolution: 0.0001m/s.
3. Anti-Fouling Electrode Design
Special anti-fouling electrode ensures well conducting effect, even under complicated water system.
4. Low Power Consumption & Large Battery Capacity
a. Power: 6W; battery capacity: 76AH
b. Battery lifespan:10 years
c. Optional external power supply: lithium battery pack, DC 24V power supply, AC 220V power supply, etc.
5. Highly Integrated and Stable Totalizer
a. 32 bit ARM smart processor and advanced Surface Mount Technology (SMT); Â 
b. Painted with paint that is water-proof, dust-proof and anti-static;
6. Automatic Tracking of Zero Point  
a. Advanced technology of zero point automatic tracking and inbuilt with 4 electrodes, which solves the problem of 
    zero shift and improves measurement stability;
b. Frosting and epoxy painted (0.2mm) surface, which is convenient for cleaning and anti-corrosive.
7. Supporting Multiple Communication Protocols & Interfaces
a. Supporting MODBUS and BCAnet protocols;
b. Supporting RS485, NB-LOT, GSM/GPRS;
c. Reserved pulse and 433Mhz wireless communication interfaces;
8. Stainless Steel Structure & IP68 Protection
a. Remote installation is feasible within 100m;
b. Suitable for various complicated environments.
Dimension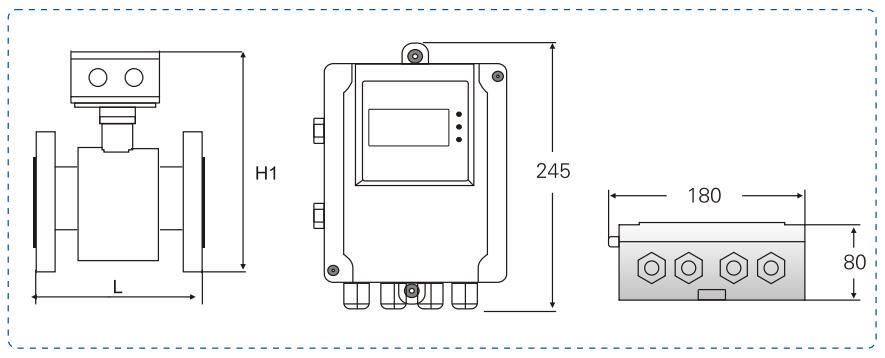 Model Illustration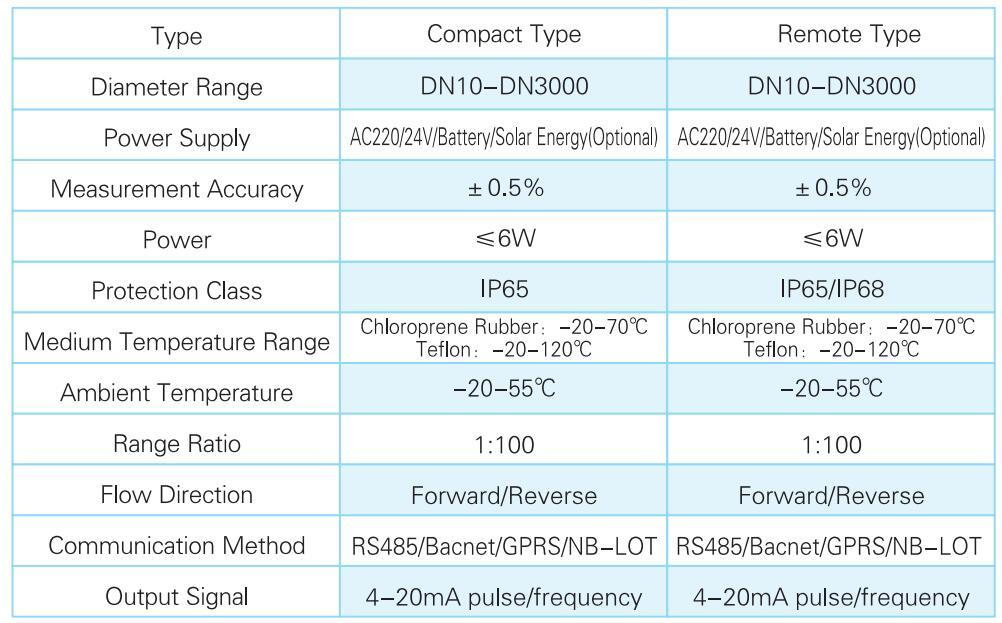 Lining Material


 

Performance


 

Application


 
Poly Tetra Fluoroethylene
(PTFE)
 
1.It is stable in chemical properties: good tolerance of hydrochloric acid, sulfuric acid, nitric acid, aqua regia, Â concentrated alkaline and organic solvents, but it is intolerant to chlorine trifluoride, hyperthermal OF3, high
   flow rate liquid fluorine, liquid oxygen and ozone.
2. Poor abrasion performance.
3. Good property of negative pressure resisting.
 
1. Temperature <120ºC (Customized if it is >120ºC);
2. Strong corrosive medium like
concentrated acid, alkaline, etc;
3. Sanitary medium;
 
Chloroprene Rubber
(CR)
 
1. Good elasticity and abrasion performance;
2. Tolerant to low-concentrated acid, alkaline and salt;Â intolerant of oxidizing medium;
 
1. Temperature <70ºC;
2. Water, sewage, slurry, etc.
 
Measurement Accurancy

 
Project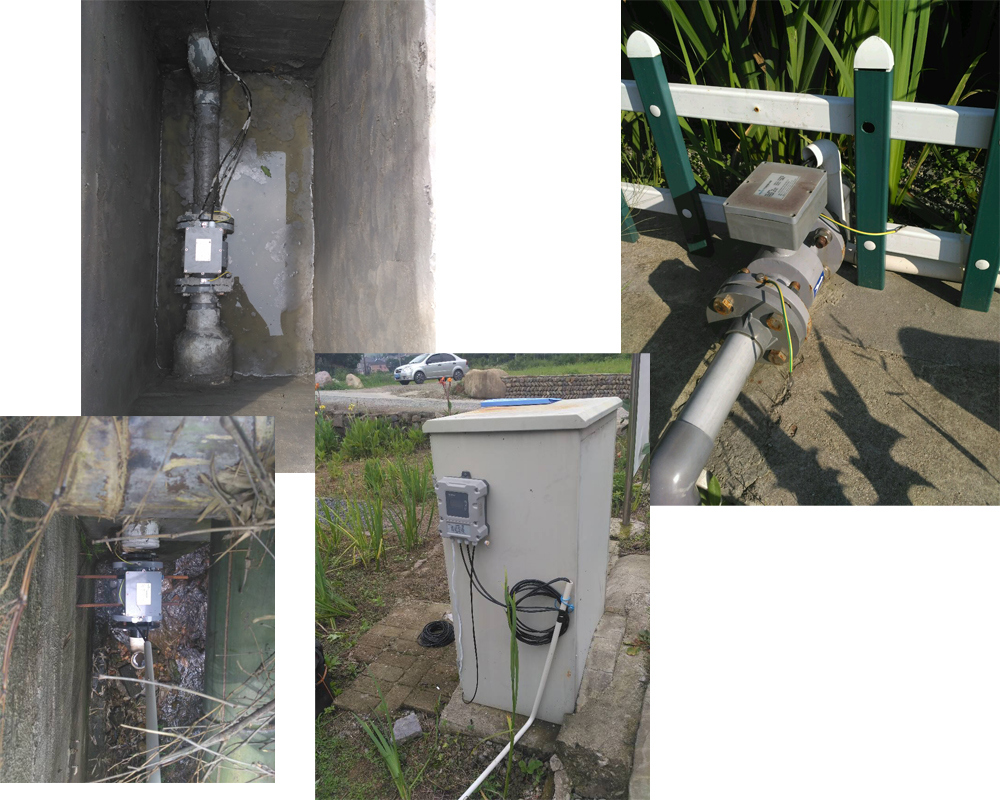 Gate valve,Butterfly valve,Check valve,Ball valve Co., Ltd. , http://www.zjcheckvalve.com