Before and after the Spring Festival each year is an extremely busy stage of the tire industry, the company annual meeting before the Spring Festival, dealers conference; years later, various promotions, orders will, road shows and other activities continue. The current April-May period should be a period when the
tire
business is a bit flat. Wait until the hot sunshine and high temperatures in the summer to accelerate the tire rubber aging, the rapid wear of
Tires
, tire business will be carried out in full swing with the weather temperature.
Tire business is stable, and the off-season season turns to the tire dealers. How to use this stable period to improve their competitiveness is particularly important.
I. Integrating Products Now is the best time for tire dealers to sort out and integrate products within the region. The current modest adjustment of the tire product structure will not have much adverse impact on the market sales, but will lay the foundation for the next sales season.
Now the tire industry is fiercely competitive, and the performance of tire products of big brands and old products is stable, but at the same time, tire prices are transparent. If you want to improve your core competitiveness in the tire industry, you must continue to seek suitable new products. A good product can not only help dealers develop the market, but also have a higher profit margin. Selling off-season is the best time to look for new products.
Among the tire products in operation, there are some old tire products that have certain customer needs but no profit. Sales season must not be a big shot for such tire products, but if you make timely adjustments in the off-season sales, and then replace old products with new tires, the tire product portfolio of your own agent is a benign adjustment, tire sales season is a good off-season Over time.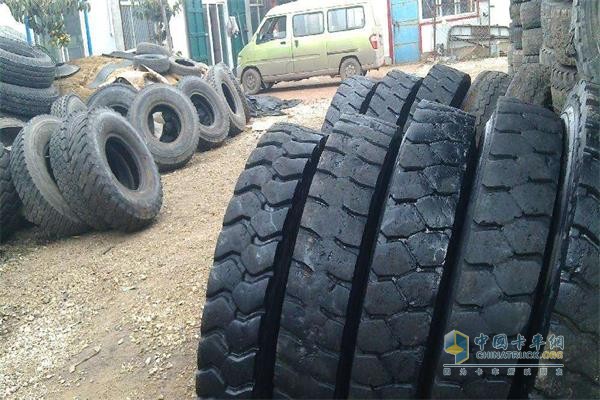 Truck tires
Second, integrate customers, expand sales of each tire dealer, increase sales every year. Tire manufacturers will also increase sales targets for dealers every year. How to complete sales tasks? Expand customer base. Of course, this requires some statistics on the sales of the company itself, such as the number of development customers, the conversion rate, and the number of customers. In this way, I know how many of my customers should be eliminated, how many customers I develop, how many customers can be converted, and how to complete sales tasks more efficiently. The off-season sales season is definitely an opportunity to integrate customers and expand sales.
Third, internal management adjustments whether it is tire companies, tire dealers, or tire stores. To have good performance, at least to ensure a stable and excellent team. To ensure the stability of the backyard, the frontline war can only be relied on for good results. Tire season tire dealers are too busy to care for the team, but the off-season is a good time to stabilize the army and consolidate internal management. Helping the employees to comb their work can clearly see the problems the company faces and lay a solid foundation for the next sales season.
Make reasonable use of off-season sales, adjust brands, develop customers, and build an excellent sales team. When the next sales season comes, you must be an unassailable and tireless tire sales champion!
Readings:
UT350 mining truck is a kind of underground and pithead truck specially developed for slope combined with ground transportation. It has the characteristics of safe, reliability , stability and durability. It is the first straight plate underground mining truck in China with wet-type drive axles.
Mining Tools And Equipments,Pithead Trucks,Mining Dumper Truck Lingong Group,Underground Mine Dump Truck
Jinan Lingong Mining& Rock Technology Co., Ltd. , https://www.lgmrt.com