Pressure Chamber Structure:
Vertical
Casting Surface Quality Level:
1
Certification:
CE, RoHS, ISO 9001:2000, ISO 9001:2008
Processing Methods:
ODM or OEM
Type:
OEM ODM Customized Aluminum Die Castings
Raw Material:
Zinc, Al, Copper, Alloy or Customized
QC System:
Self Inspection, The Third Parts Inspection
Trademark:
OEM&ODM Are Both Acceptable
Transport Package:
Standard Export Package or as Customer Requirement
Specification:
SGS, ISO9001
OEM ODM Customized Aluminum Die Castings

We can produe all kind of pump parts by drawings 
If you want to produce customized pump part, please feel free to contact us. 
1. OEM and ODM 100%Â 
2. High quality 
3. Best service and best products 
4. Advanced technology and equipments. 
Product features:

1. Application: Engine part, Auto Parts, Truck Parts, Machinery Parts.
2. Material:Â Aluminum, Alloy, Steel, Copper, Brass, Zinc...etc
3. Die casting equipment: 400T;
4. Mould material: H13;
5. Mould life: 50, 000 shots;
6. Main process:
                            1> Die casting;
                            2> Deburring;
                            3> Sandblasting;
                            4> Machining;
                            5> Leakage test;
                            6> Surface treatment

Quick introduction about Al Die Casting capability:
1. Certificate: ISO9001: 2000;
2. OEM & ODM products range: Auto parts, Engine parts, Agriculture equipment parts, Lighting parts, Train parts, etc.
3. Die casting equipment capability: 180T/280T/400T/600T/800T/1000T;
4. Product weight: From 0.05~10kg;
5. Machining equipment: CNC, Lathe machine, Milling machine, Drilling machine, and so on;
6. Test equipment: Optical Spectrum Analyzer, CMM, Hardness test equipment, Tensile test machine;
7. Surface treatment: Powder coating, Anodization, Chrome plating, Painting, Sand blasting.
OEM ODM Customized Aluminum Die Castings
 
                                       PROCESS TYPE
                           MATERIAL
STANDARD
Sand Casting
Green Sand
Grey Iron, Ductile Iron, Malleable 
        ISO
Furan Resin Sand
Iron, Brass, Bronze
        GB
Cold Harden Resin Sand
Aluminum...etc
      ASTM
Investment casting      
Cold Harden Resin Sand
Stainless Steel, Carbon Steel, 
       SAE       
Lost wax casting
Alloy Steel, Brass, Aluminum
        BS
Forging                                                       
Hot Forging
Stainless Steel, Carbon Steel,
        JIS
Warm Forging
 Alloy Streel, Brass, Aluminum
        DIN
Cold Forging
 
        
 
 
 
 
OEM ODM Customized Aluminum Die Castings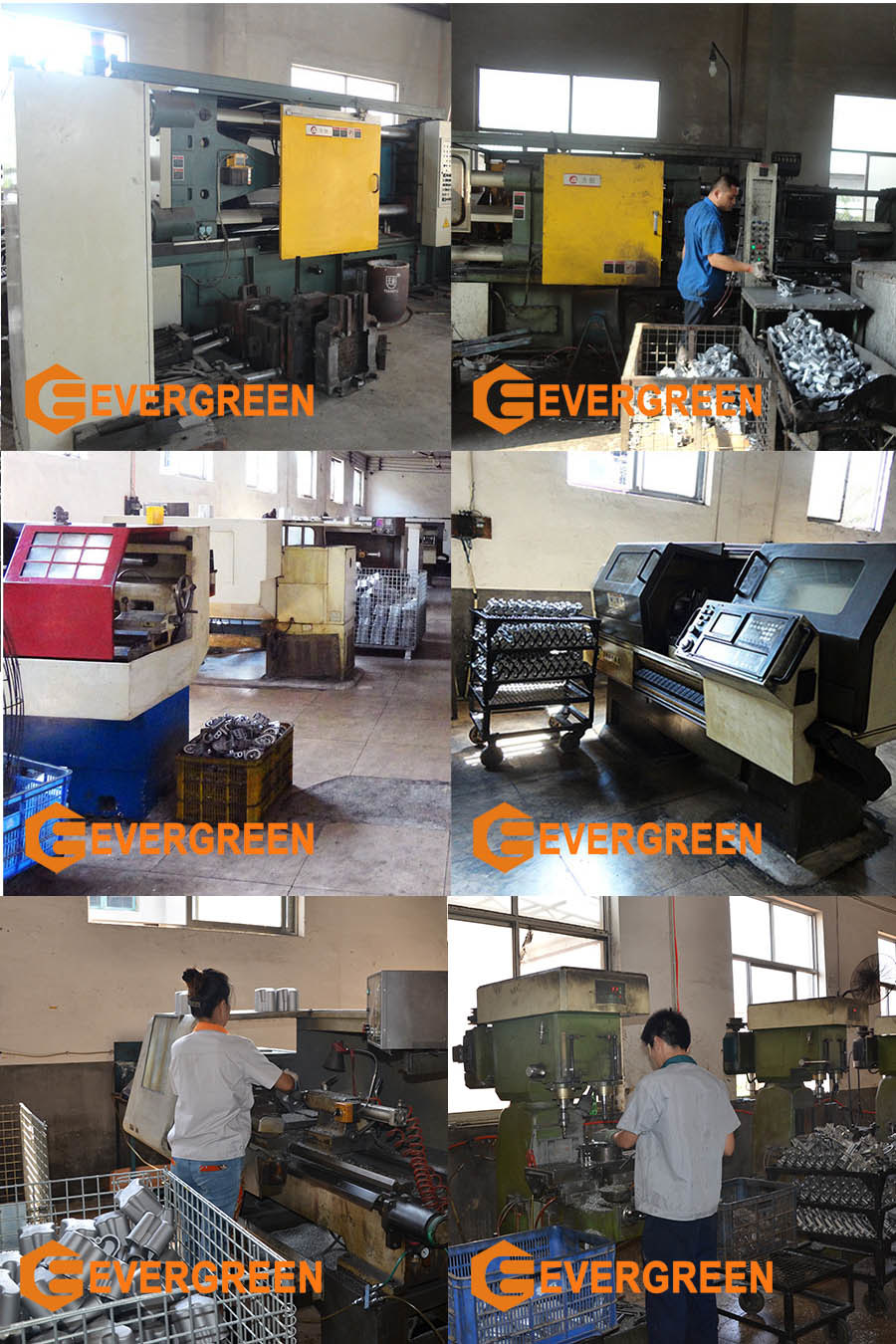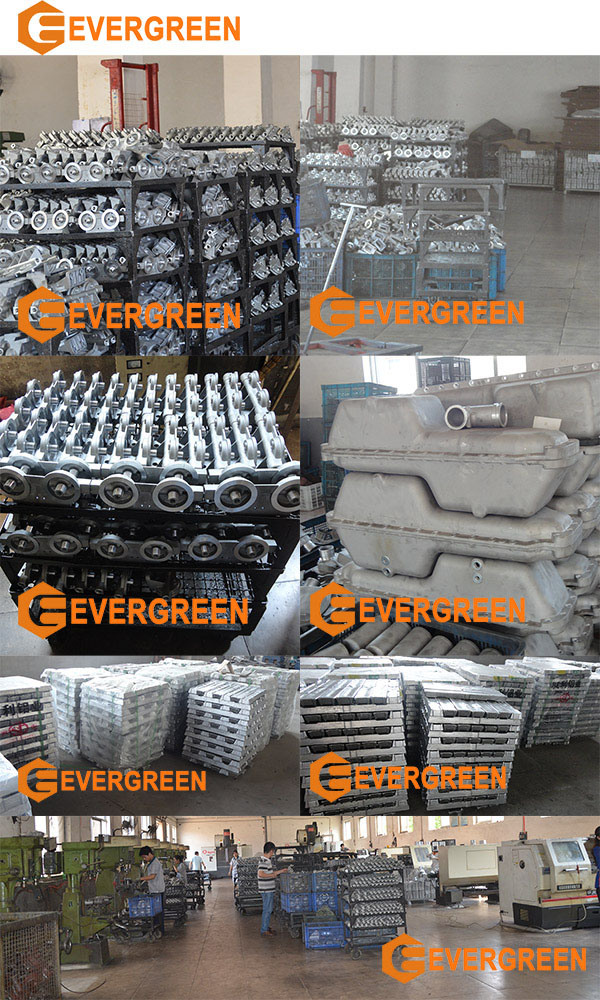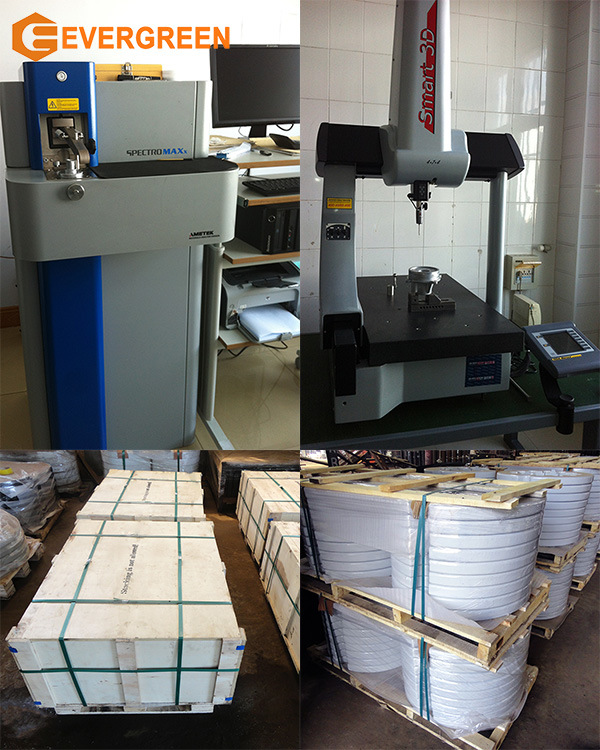 Plastic car exterior parts refer to front and rear bumper moulds, fog lamp moulds, and grilles and all plastic accessories, are requesting high quality with hardened steel 1.2738 or Finkl P20 hard steel in order to guarantee specified mould life such as 1000000shots. Plastic injection material is PP or ABS as per customer's requirement. Ceeto company has skilled design engineering team who is able to design plastic car bumper moulds as per part geometry, bumper mould design will be first considered hidden parting line or visible parting line according to DFM analysis and moldflow report.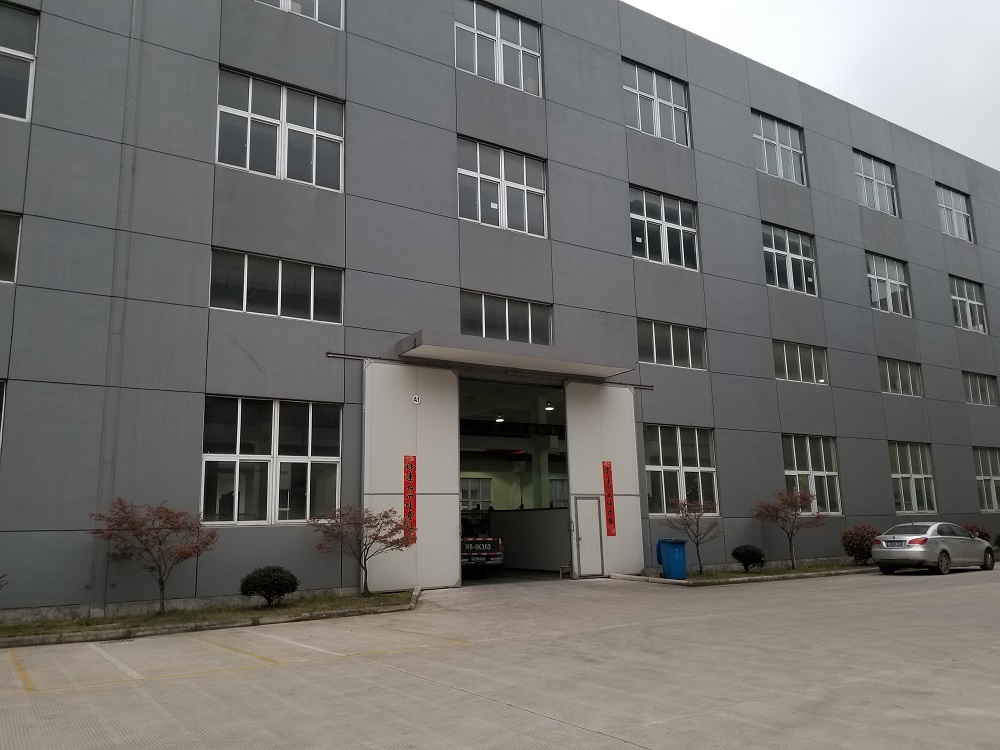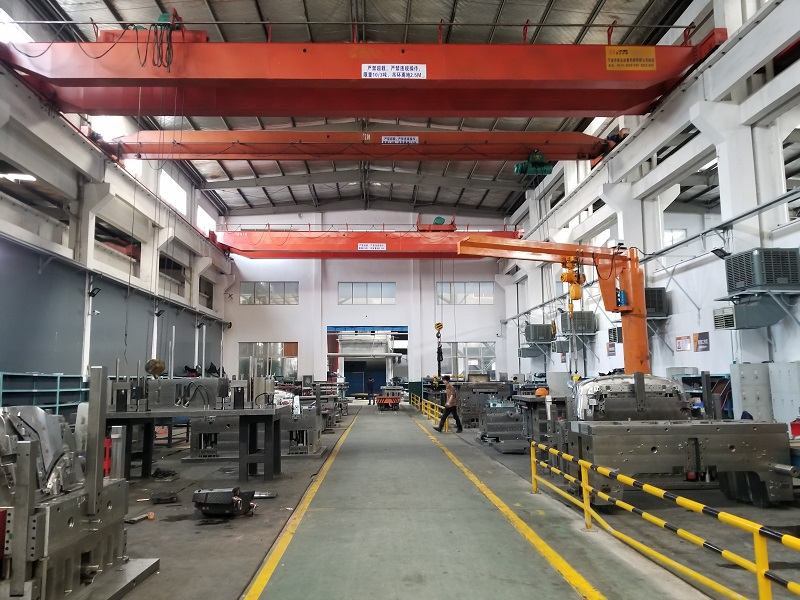 Technical information for Car front bumper and rear bumper mould
Design software: Pro-E
Mould cavity: single cavity
Molding material: PP, ABS, PE

Mould cavity and core steel: 1.2738, P20, P20HH, 718H
Hot runner system: Synventive, Yudo, HRS, Moldmaster
Ejection system: Ejector pins, angle lifters
Leadtime: 120 days
Mould life: 500000 shots to 1000000 shots

Mould packing: wooden box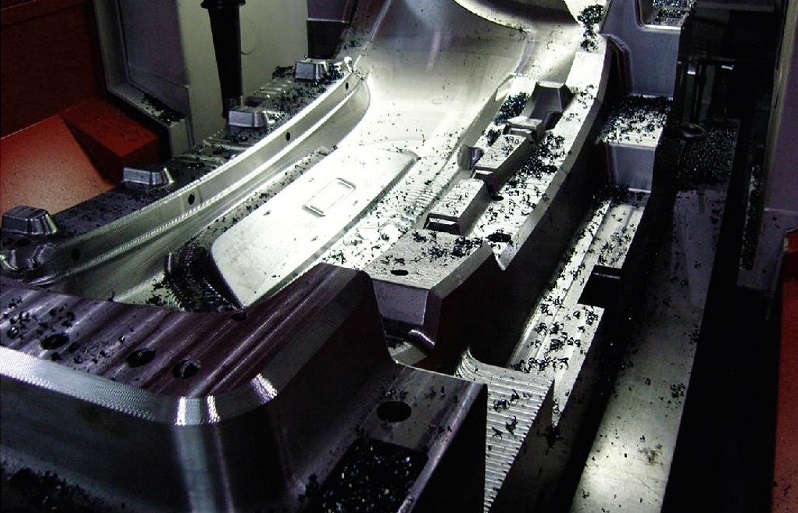 Ceeto Service Scope to manufacture car bumper mould
Plastic bumper product DFM analysis

Moldflow analysis

Plastic car bumper mould design

Plastic car bumper mould assembly drawing

Plastic car bumper mould machining

Plastic car bumper mould testing via injection molding machine

Plastic car bumper mould packing

Plastic car bumper samples packing

Mould spare parts preparation

We also support you for prototype mould design and manufacture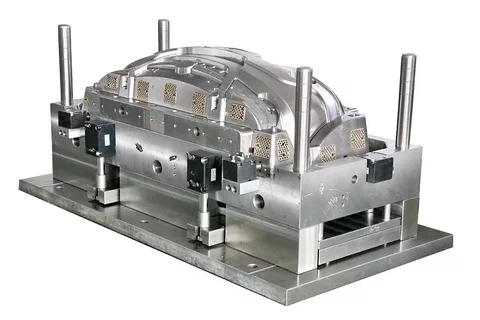 Plastic Car Front Bumper and rear bumper mould test
Before we ship bumper mould to you, we will have bumper mould buy-off in house together with you, and we must make official at least three mould tryouts and 2000 empty cycle for mould to check if mould function is ok in a certain time.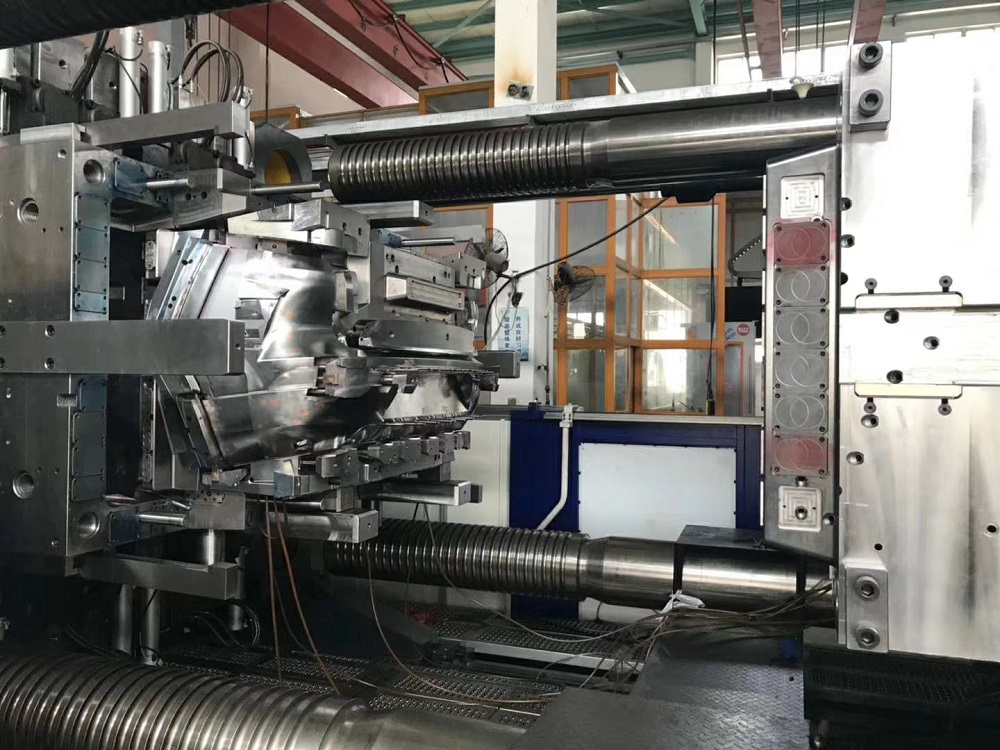 Normally, you and we attend the validation procedure together and sign off after checking. What we are checking usually are as follows:
Compatibility with Injection Machine to be used
Is size of the mould ( Leight* width* Height ) correct?
Is weight of the mould is correct?
Are lifting eyebolts fully seated on the mold and not interfering with mold action?
Are all transportation bars installed and in correct color as you request?
Are knock-out holes for mechanical ejection and the layout correct as designed?
Is electric box wired correctly as per injection machine standard?
Are dimensions of locating ring correct?
Is radius and orifice diameter of sprue bush correct?
Are clamping features correct?

Is the mold construction compatible with robot gripping if applicable to take off part?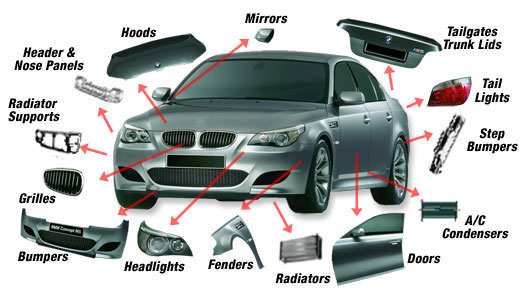 Plastic car bumper mould material and heat treatment
What we will also inspect mould material and heart treatment as follows:
Is any welding used on mold? Is welding process correct for the steel used?
Have all mold plates been stamped with markings?
Provide the heat treatment certificate and hardness for all applicable mold components
Are moving parts nitrided? Provide nitride certificate.

We warmly welcome you to visit us and send us RFQ, we want to be your part of suppliers and we will do our utmost efforts to make high quality of moulds and products, if you have any doubts about technical points, please don't hesitate to let us know, we are looking forward to hearing from you, thanks a lot.
Automotive Exterior Plastic Injection Mould
Automotive Exterior Plastic Injection Mould,Injection Molding Automotive Parts,Plastic Car Front Bumper,Plastic Car Rear Bumper
Zhejiang Ceeto Molding Technology Co.,Ltd. , https://www.ceetomold.com