Model NO.:

CM-D30/30

Application:

Granules

Application Area:

Daily Chemical

Additional Capabilities:

Dosing

Condition:

New

Transport Package:

Tri-Ply Wooden Case
Mixer Type:

V-Mixer

Certification:

CE

Layout Type:

Verticle

Operating type:

Continuous Operating

Trademark:

SIMI

Origin:

China
CM SERIES VOLUMETRIC DOSER
 
    
CM series volumetric dosers are suitable for auto-proportional mixing of virgin materials, regrinds, master-batch or additives. Brusheless DC motors are adopted. According to the proportion and data set up, its micro-computer control system turns into referred speed, drive the precise SS304 dosing screw by the coupling, throw out the required material into injection machine. Its error value is below 1%. Give a total of six models with output ranging from 0.1~100kgs /hr. Double color dosers can be assembled from two single color dosers if required. Five components automatic mixing can be realized if customers adopt four color dosers.
 
MODEL
SINGLE
DOUBLE

CM3025

CM3020

CM3016

CM5025

CM5016

 

CM-D30/30

CM-D30/50

CM-D50/50

Motor

(W)

50

50

50

50

50

30×2

30×2

30×2

Speed

(rpm)

3000

3000

3000

3000

3000

3000

3000

3000

Mixing

(W)

90

90

90

90

90

90

90

90

Screw

25

20

16

25

16

*

*

*

output

(kg/h)

1.1-38

0.6-20

0.3-10

0.5-17

0.1- 4

**

**

**

hopper

(L)

10

10

10

10

10

12×2

12×2

12×2

ratio

30

30

30

50

50

30 / 30

30 / 50

50 / 50

SIZE

H mm

520

520

520

520

520

 

615

615

615

W mm

610

610

610

610

610

1045

1045

1045

D mm

335

335

335

335

335

335

335

335

Net weight

kg

15

15

15

15

15

33

33

33
(
Output based on plastic of ratio 1.2kg/dm³,diameter 2-3mm working continuously for reference.
)
Mixing Base is Optional Choice.
 
Features:
* Dosing screws are chrome plated for durability.
* Unit is comprised of standard modules for ease of cleaning, disassembly and interchangeability.
* Blender is a standard equipment for double color doser to make the material evenly mixed, while also a optional equipment for single color doser to do so.
* Main material hopper is a standard equipment for double color doser. It is optional for single color doser.
* External signals can be directly interfaced with control box.
* The current operation mode can be recorded, unaffected by power failure so operation would be returned to normal when power is on.
* Forced material cleaning is convenient to replace masterbatch.
* Applicable on extrusion machines, just need to make a few wire replacements.
* Rotating speed can be automatically adjusted according to extruder processing speed, which maintains the fixed proportion of masterbatch.
* 50 units of parameter recipes are available for permanently recording the period of material discharging and finished products weight (for extruder, it is max. Throughput per minute).
* Use brushless DC motor and free from maintenance.
* Both master blockage and overload can be detected, then machine will halt and sound alarm.
* Based on customers demand, some mold cycles can be set to add additives periodically so that micro-metering can be achieved. 
 
The design of middle through hole is easy to install, Barrel Damper is usually used in small spaces. ABD barrel dampers are the perfect solution for a wide range of applications. Barrel dampers are widely used in automobile interior decoration, household electric appliances, furniture, hidden socket, etc. Our dampers can make the movement of structures soft, quiet and safe to mitigate the impact, avoid the damage, increase the mechanical life, reduce noise, and improve product quality.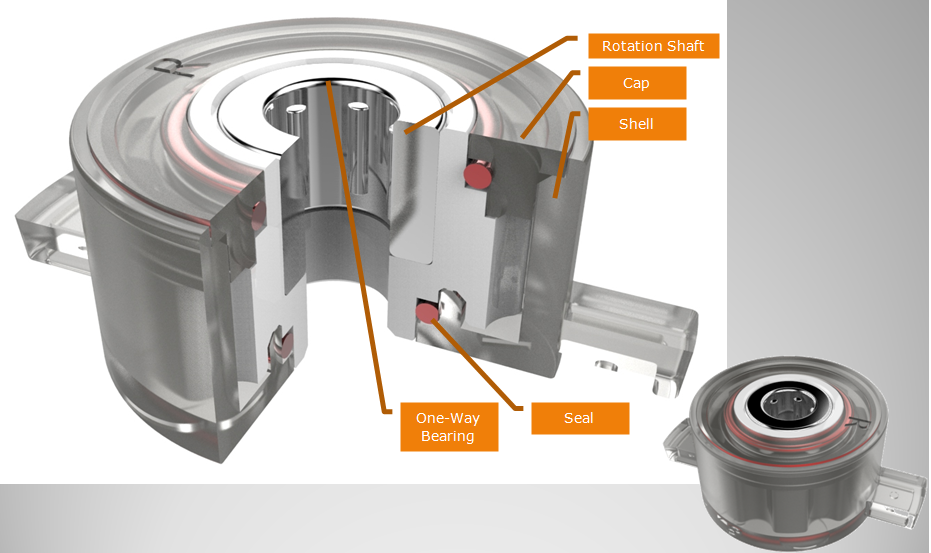 NOTE:
1. Please contact the corresponding product engineer for specific torque products.
2. Max. rotation speed: 50r/min
3. Max. circle rate: Clockwise180 °, 180 ° anti-clockwise for 1 cycle
4. Operating temperature: -10~50℃
5. Storage temperature:-30~60℃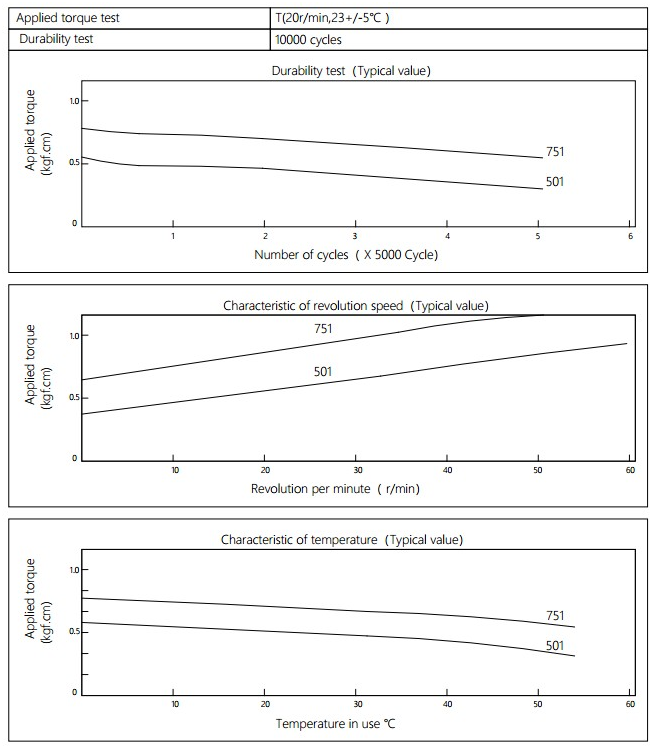 Applied torque:(T)
Test Temperature:23+/-5℃
Rotating speed:20r/min
Durability test Method:Clockwise 180 °, 180 ° anti-clockwise
Rotating speed:20r/min
Test Frequency:1cycle/min
Test Temperature:23±5℃
Durability test cycle:10000 cycle
Test result criteria: Store in the room temperature for 24 hours or more after the test, recording to the torque T=T±30%T.
Barrel Damper
Barrel Damper,Plastic Dampers,Manual Barrel Damper,Toilet Seat Damper,Plastic Barrel Rotary Damper
Shenzhen ABD Equipment Co., Ltd. , https://www.abddamper.com