On May 10, 2016, the "Economy Blue Book Spring: Analysis of China's Economic Prospects in 2016" co-sponsored by the Economics Department of the Chinese Academy of Social Sciences and the Social Sciences Documentation Press was held in Beijing.
The Blue Book points out that after years of development, China Manufacturing has established an industrial system with strong competitiveness and complete categories, and has surpassed the United States to become the world's largest manufacturing country. However, at the same time as the rapid growth of China's manufacturing scale, it also has accumulated a lot of structural contradictions and further economic development is facing severe challenges. One of its outstanding performances is that in many industries there is a common problem of overcapacity and insufficient capacity. On the one hand, social capital is concentrated in a number of industries, resulting in serious overcapacity. The capacity utilization rate of many industries is less than 70%, and even in the economic downturn, even less than 50%. On the other hand, due to the backwardness of technology, unsatisfactory institutional mechanisms, and other reasons, many industries have serious capacity shortages. Many high-end industries with excess capacity still rely on foreign technology and large amounts of imports. For example, when Premier Li Keqiang attended a symposium on overcapacity in the steel and coal industry, he mentioned that China is a major country in steel production, but it has not been able to produce mold steel so far. Just like the "ball of beads" of the simplest ballpoint pen needs to be imported.
At present, overcapacity has become one of the most important risk points for China's industrial transformation and upgrading. On the one hand, the economic efficiency of overcapacity industries continues to deteriorate, and potential financial risks continue to accumulate. On the other hand, overcapacity industries occupy a large number of high-quality resources, which squeezes the growth space of other companies that are conducive to the economic transformation industry and inhibits the improvement of productivity in the entire industry. . In addition to the institutional issues that people often talk about, there is an important reason that the poor transition and upgrades make it difficult for companies to extend from the low-end to the high-end, so that they can only conduct vicious competition at the lower end. In turn, vicious competition has weakened the ability of enterprises to transform and upgrade, further exacerbating excess capacity. Therefore, for the current stage of Chinese industry, in order to solve the problem of overcapacity, it is necessary to persist in an innovation-driven strategy. By upgrading the company's technological capabilities, it is possible to extend from the low end of the industrial chain to the high end.
The Blue Book also pointed out that the lack of enterprise vitality is the core issue facing the current industrial economic growth. First, the vitality of large enterprises, especially state-owned enterprises, is insufficient. The main reason for the lack of vitality of state-owned enterprises lies in the institutional and institutional obstacles. For this reason, the State proposes to improve the vitality of state-owned enterprises through the implementation of mixed ownership reforms. However, the mixed ownership reform is complex and often faces many specific difficulties, such as how to mobilize private capital. Enthusiasm, what kind of approach to take to achieve asset mix, etc. Second, the vitality of SMEs is insufficient. The lack of vitality of SMEs is largely due to "short-term temptations are too many." In many cases, companies can "make a profit and leave". In addition, the commercial environment in various regions is in a poor environment. Most entrepreneurs are not willing to focus on doing business. . In fact, according to surveys, all those who have devoted themselves to industry and persisted for a few years can often achieve good results in transformation and upgrading. At this stage, macroeconomic pressures can still maintain a high growth rate; on the contrary, Those companies that are constantly speculating on the housing market and the stock market often face a lot of downward pressure. However, many SMEs lack the patience and perseverance to adhere to industry and continuous innovation, preferring to "make quick money" in non-physical investment areas.
The Blue Book believes that for a long period of time since the reform and opening up, the low-cost advantage has been one of the key factors for China to win the global competition. However, this advantage has gradually been lost. At present, in many parts of China, especially in the eastern part, the wage level of workers has far exceeded the Southeast Asian countries. Even compared with other developed countries such as the United States, the cost advantage of manufacturing in China is not obvious. At present, compared with the United States, China's manufacturing still has certain advantages in labor costs, but land costs, logistics costs, capital costs, energy costs, and parts costs are all higher than those in the United States. At the same time as the gradual loss of cost advantages, new advantages based on high added value have not yet been formed, resulting in a loss of competitive advantage, specifically as a result of shrinking exports, slower economic growth, and decline in international competitiveness of companies. If this situation does not improve for a long time, the entire country may be caught in the "middle income trap".
The rapid increase in labor costs has led to an increase in the cost of manufacturing in China, which has created tremendous pressure on the development of the manufacturing industry. In particular, some export-oriented industries are facing the risk of breaking their competitive advantages. Since April 2015, the export value of industrial goods has continued to grow negatively. On the one hand, it is related to the global economic downturn. On the other hand, it is also related to the rising cost of China's manufacturing industry and the relative weakening of international competitiveness of certain industries. However, in the long run, the advantages of China's manufacturing should not be reflected in low labor costs, but in a full range of industries, strong comprehensive supporting capabilities and technological innovation capabilities. The transfer of some low-end industries to Southeast Asia and other countries is an inevitable phenomenon of historical development. In contrast, some capital-intensive industries and technology-intensive industries are key to China's participation in global competition. In these links, the United States and other Western countries have subverted and innovated traditional production modes through technological innovation, business model innovation and other means, which changed the rules of industrial competition and disrupted China's traditional catch-up development path. Under this circumstance, China should actively integrate into the new round of global technological revolution, actively promote technological innovation and business model innovation, and achieve double improvement in quality enhancement and cost advantage.
Mini Excavator is suitable for vegetable greenhouses loose, landscaping of municipal departments,orchard nursery tree digging, concrete pavement broken, sand and stone material mixing and small space construction operations,reducing maintenance and operating costs, improving the degree of mechanization.
mini excavator is small and flexible , easy to operate and transport.(Ordinary farm car can carry on it). Above all , it can work in a small space.
The Mini Excavator machine has the functions of digging, crushing, cleaning, drilling and pushing the soil, and can quickly replace the accessories and the utilization rate is greatly improved.
Main scope:Concrete Grinding machines, Floor Polishing Machines, Road Line Marking Machines, Truck Cranes, Road Rollers, excavators, Concrete leveling machines, Power Trowels and other Construction machinery .
Jining oking tec co.,ltd, established in 2010, is a professional manufacturer engaged in the research, development, production, sale and service of Concrete Grinding machines, Floor Polishing Machines, Road Line Marking Machines, Truck Cranes, Road Rollers, Excavators, Concrete leveling machines, Power Trowels and other Construction machinery .
We are located in Jining city,Shandong province with convenient transportation access. Dedicated to strict quality control and thoughtful customer service, our experienced staff members are always available to discuss your requirements and ensure full customer satisfaction.
In recent years, we have introduced a number of advanced production equipment, and also have an excellent production team and a complete quality assurance system to ensure that each batch of goods is delivered to customers in a timely and high quality.
We also have an excellent management team, experienced technical staffs and professional sales team to solve all problems you encountered before and after sales. In addition, we have obtained I S O 9 0 0 1:2 0 1 5 certificates. Selling well in all cities and provinces around China, our products are also exported to clients in such countries and regions as United States, Europe,Australia, Southeast Asia,Russia,the Middle East,Africa. We also welcome OEM and ODM orders. Whether selecting a current product from our catalog or seeking engineering assistance for your application, you can talk to our customer service center about your sourcing requirements.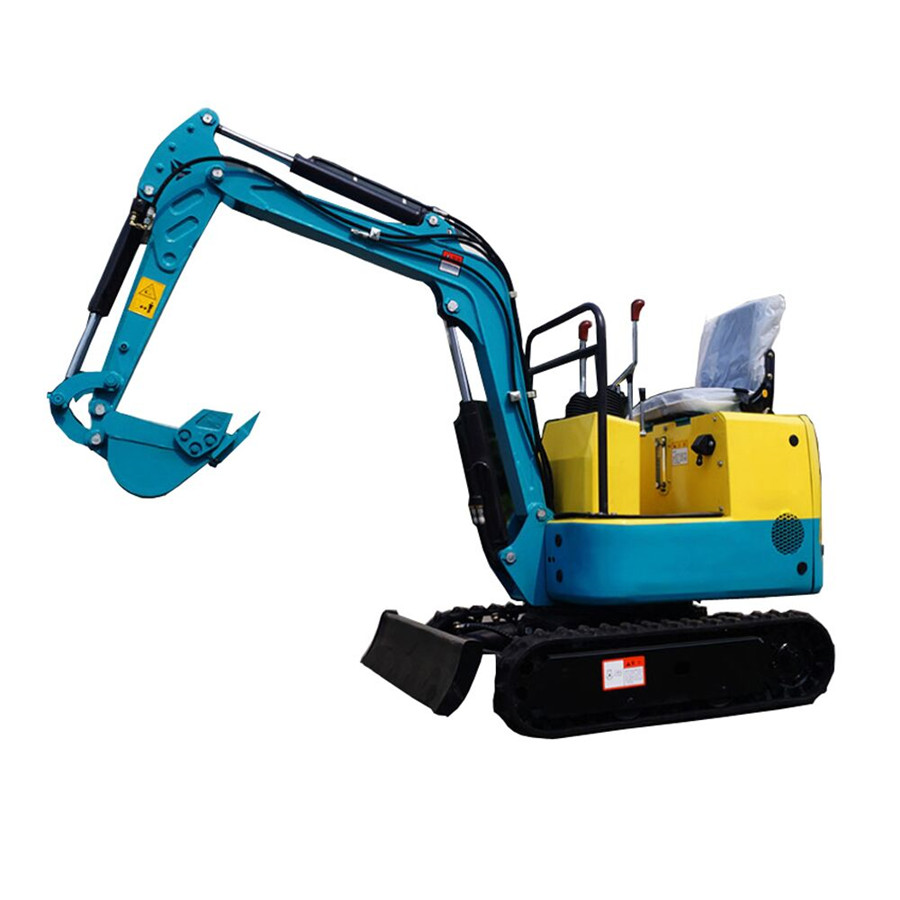 Mini Excavator
Excavators, Crawler excavators,mini excavator,Hydraulic Excavator,mini digger, mini used excavators
Jining Oking Tec Co., Ltd. , https://www.diggerexcavator.com