On September 26, 2015, with the official launch of the "Smart Wise" app software, Xichai users participated in the "secondary killing" event on the "Wisdom Xichai" APP. The author interviewed several users who won the first prize. Everyone said that the official launch of the Smart Xichai APP software has made users trust and rely on Xichai . The use of APP software has greatly improved the user's work efficiency and driving safety, allowing users to see the Xiehai people faithful to us. The customer's sincerity and consideration.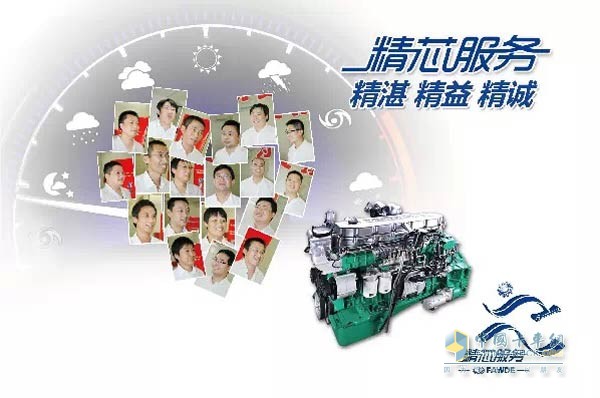 The formal launch of APP software makes users more trust and reliance on Xichai
Gratitude Xie Chai, thank you - Shaanxi users Zhang Liang
On September 26, 2015, the "Wisdom Xichai" APP software was officially launched. User interaction, query, information announcement, product atlas, emergency rescue, maintenance inquiry, network query, security check, and difficult fault on the software platform. Let Zhang Liang see the hard work and sincerity of Xichai people. The development and application of these functions have helped these driver friends solve their difficulties and are no longer worried about the journey.
In the exciting moment of the "Smart Wise" APP software, Zhang Liang participated in the spike event of Xiehai to reward users, and liked to pay 9260 yuan for repair and maintenance vouchers. Let him once again feel the enthusiasm and sincerity of Xichai. Every effort made by Xichai is to provide them with safer protection. Xichai's good wishes are the safe travel of customers. The safe travel of customers will be the best reward for Xichai's efforts.
Smart Tin Wood Caring accompany - Shaanxi User Yin Shiping
On September 26, 2015, with the launch of the "Wisdom Xichai" APP software. Yin Shiping won the first prize of 9,260 yuan for repair and maintenance of coupons. The excitement of being unable to use words, because with APP so intimate platform software, making him more trust and dependence on Xichai.
Xichai launched the APP this time, not only for users to customize a full range of caring services, but also very intelligent. Not only does the user get to know all sorts of wonderful activities of Xichai at the first time, but also it is convenient for users to query engine information and accessories information; it can provide one-button rescue when a user encounters an unexpected situation, and encounters difficult problems to help the user understand the correct engine. Use, maintenance methods, typical failure cases; According to the surrounding environment to inquire about the surrounding supporting services, the distribution network of accessories, etc., to achieve the destination of a key navigation.
Gratitude and gratitude of the old friend's 'tin' - Shaanxi user Liu Huan
Once Liu Huan hoped to have a fault in the engine on the road, he only needed to issue an order to immediately get the most professional help from the service station. When the car needs maintenance, he can immediately navigate to the nearest service station with one click; a temporary failure occurs in the vehicle. At any time, you can search for and view the electronic product map of the engine at any time, query the disposal methods of typical faults... But those are just his imagination, he just dreamed it as a dream... Finally in September 2015 On the 26th day of this doomed day, the official launch of the "Smart Wise" APP software made it all so simple. Liu Huan participated in the Xichai feedback user activity through APP platform. In the spike game, I had the privilege of drawing a maintenance voucher worth RMB 9260. This made him extremely excited and honored. Xichai not only has high technical quality and good service quality, but also treats customers with patience, carefulness and thoughtfulness. He was very grateful to Xi Xicai for being such a friend who knew everything for the sake of his customers and shared his worries with his clients. He had been able to rely on and protect his long journey. Based on this, he would like to be friends with Xichai for life. Together, toward glory.

The voice of these users is the biggest affirmation of Xichai. The official launch of the "Wisdom Xichai" APP software further narrows the distance between Xichai and its users.
Well Known Brand Compressor
¨ Unit adopts Germany BITZER or Taiwan HANBELL brand semi-hermetic screw compressor. The latest 5 to 6 patented screw rotor profile with excellent efficiency.
¨ Adjustable infinite or closely stepped capacity control, features energy efficient, stable and quiet running.
¨ Most advanced patented highest precision manufacturing process.
¨ Built-in full intelligent monitoring and protection including thermal motor temperature monitoring, phase sequence monitoring, manual reset lock-out, oil temperature sensor.
¨ Wide range of refrigerant for option, including R134a, R407c and R22(R404a, R507c upon request).
Microprogramming Control System
¨ Industrial PLC centralized control combined with compressor capacity control system, precisely monitor.
¨ Integrated protection for low temperature, high/low pressure, anti-freezing, phase missing, anti-phase, overload, motor over temperature, oil differential, flow switch, start up latency.
¨ Optional operation language, menu leading, unit running state easy to adjust.
Easy Installation, Reliable Running
¨ Closely stepped start-up, minimize impact to electricity.
¨ Steady and safe running, low vibration, easy for installation.
¨ Compact structure, less space demand and light in weight, easy for transport and installation.
¨ Completely wired, inspected and tested pre-delivery, saving installation time and cost.
Water Cooled Screw Type Industrial Chiller
Portable Water Chiller,Water Cooled Screw Type Industrial Chiller,Scroll Water Chiller,Continuous Type Water Chiller
Shenzhen city KayDeli Refrigeration Equipment Co.,Ltd. , https://www.kaydelichiller.com