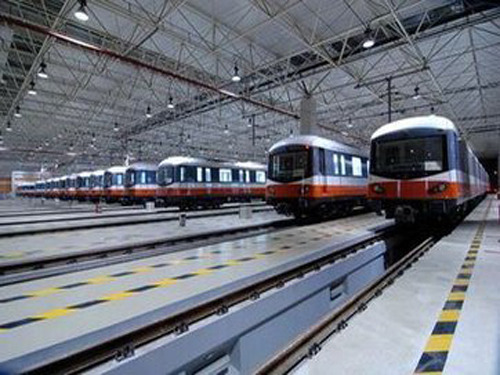 According to the "2013-2017 China Urban Rail Transit Market Forecast and Investment Strategic Planning Analysis Report", the scale of the rail transit-related industry chain can reach several hundred billion yuan, involving a total of more than 20 related industries, including civil engineering, machinery, and electrical Technology-intensive industries in the electronics and communications industry.

According to the Macro Research Institute of the National Development and Reform Commission, China's high-speed railway construction will maintain large-scale investment in the next five years, and the investment will be maintained at about 700 billion yuan per year, totaling 3.5 trillion yuan. China's railway construction and renovation with emphasis on high speed, speed, and heavy load has already entered the fast lane of development. According to industry insiders, the country's large investment scale and construction scale for the rail transit industry, especially for high-speed railways, has stimulated the development of railway equipment and machine tool industries.

First of all, in terms of track processing and high-speed railway sleeper processing, the construction of speed-increasing and high-speed rails as well as the transformation need new-type speed-increasing turnouts, and the demand for numerical control turntables and milling machines and turnout grinders continues to rise. The high-speed track is laid on a track board that is completely different from the sleeper and requires a special CNC track-plate grinding machine, which needs to be arranged approximately every 100 km.

Secondly, in the manufacture of vehicle parts, the demand for machine tools for the power section, electric locomotives, and electric transmission diesel locomotives varies. At this time, a large number of general-purpose machine tools and special machine tools are required to process diesel engines and components. Therefore, the demand for large-scale vertical and horizontal machining centers, gantry machining centers, CNC boring and milling machines, CNC vertical lathes, CNC precision grinding machines, and crankshaft vehicles has been greatly increased.

In addition, with the deepening of the reform of the railway sector and the running of trains across the bureau, the maintenance workload has greatly increased. The production line that includes gantry wheel lathes, including ultrasonic flaw detection and wear measurement, and automatically recovers the minimum prototype cutting amount, will become the future development. The direction.
24" ~ 60" Surface Cleaner with Commercial Cleaning, these Bigger Sized Surface Cleaner makes the plaza and other bigger sized place cleaning easier.
Twin Swivel Surface Cleaner is a suitable clean work area of cement, granite, marble, ceramic, stone and other hard surface of the floor and the weak.
Advantage:
1. Easy to operate; low maintenance costs; high efficiency, better cleaning results; saving supplies, labor costs, time (6-40 times faster than the manual speed); clean large areas, to create profits, cost savings;
2. Health and hygiene issues; environmental issues; thoroughly clean the ground; avoid possible personal injury; cleaning without shutting down any channels or region.
It is good for cleaning service company to use it, Please do not to forget to match with high PSI pressure washer before use it.
Such as Sidewalk Cleaner,industrial grade Rotary Washer ,concrete cleaner,They are a good helper for cleaning.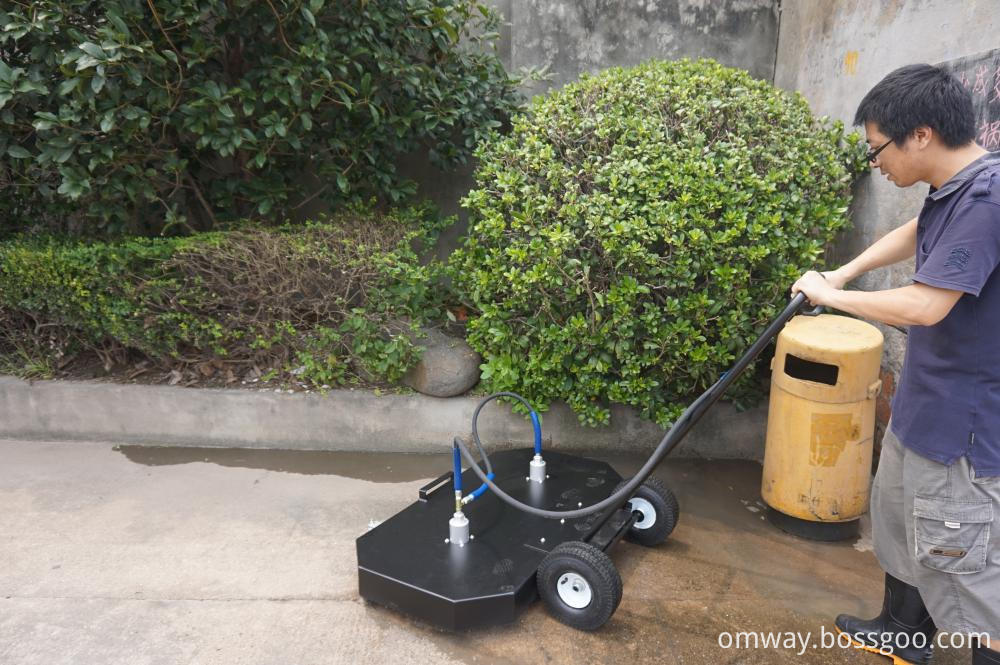 Sidewalk Cleaner,Surface Cleaner With Water Broom,Surface Cleaner,High Pressure Sidewalk Cleaner
NINGBO HAISHU OMWAY MACHINERY FACTORY , http://www.omwindustrial.com